What follows is a list of compelling quarterback battles in college football heading into the 2018 season, because who doesn't enjoy a good controversy? But let's begin with the obvious, because I can think of at least one overtly controlling football coach who does not enjoy a good controversy, and his team is at the top of this list.
Here are the things we already know: Nick Saban's Alabama football team is the defending national champion (again), and Alabama is the consensus favorite to repeat that championship (again). Here is why this offseason is perhaps the most compelling moment in the recent history of a program that has often appeared drained of conflict: For the first time, Saban has a truly frenzied and talk-radio-worthy quarterback dilemma.
It is a controversy based on a decision Saban made in the National Championship Game to supplant starting quarterback Jalen Hurts with freshman Tua Tagovailoa in the second half, and while that choice won a national title for Alabama in the short term, the long-term consequences are far more complex. How Saban handles it could have a major impact on the future of his program.
If Saban starts Tagovailoa, he could lose the most experienced quarterback he has to a transfer. If he starts Hurts, he could lose perhaps the most talented quarterback he's ever had to a transfer. If one gets injured or is ineffective and the other one is… gone… then what? This is a narrow calculus, and that's why Alabama's quarterback situation is the most interesting dilemma in college football heading into this fall.
Of course, it is not the only one. Quarterback controversies are the lifeblood of our otherwise dull college football summers, and here are half a dozen other fluid situations at half a dozen other schools that, if resolved properly (or improperly), could affect the way this year's four-team playoff shakes out.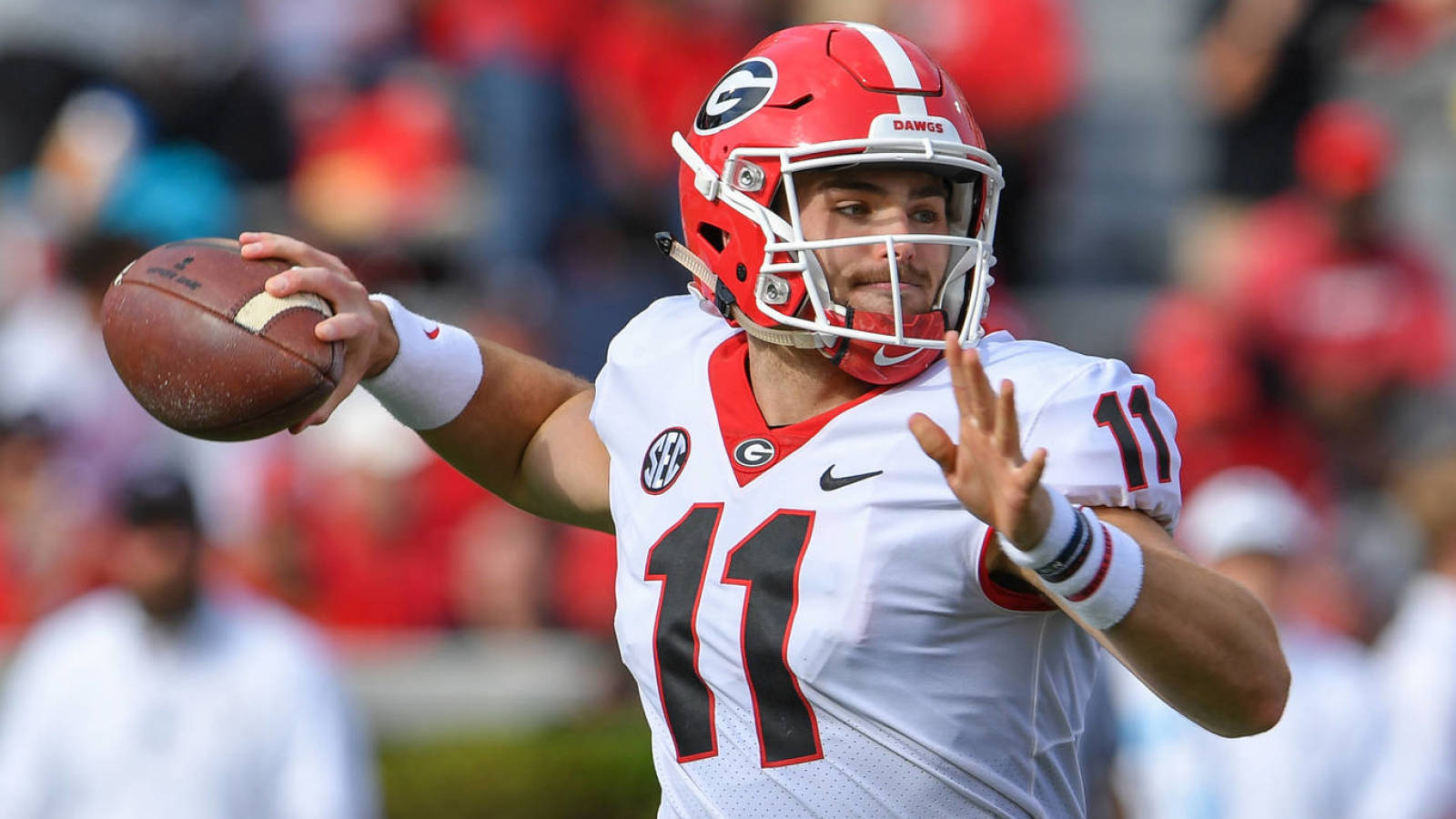 Dale Zanine-USA TODAY Sports
1. Georgia
Hey, remember Jake Fromm, the dude who beat out Jacob Eason for Georgia's starting job early last season and then came a couple of plays away from winning a national title before Alabama's Tagovailoa so abruptly and rudely co-opted the whole "Freshman Wins National Title" thing? Well, Fromm's back, embedded fish-hook and all, and Eason is not, but now highly touted freshman Justin Fields is breathing down Fromm's neck. It'll probably take a period of prolonged ineffectiveness or injury on Fromm's part to lose the job here, but we probably would have said the same thing about Eason a year ago. As a renowned 1980s bathrobe philosopher once stated: Life moves pretty fast.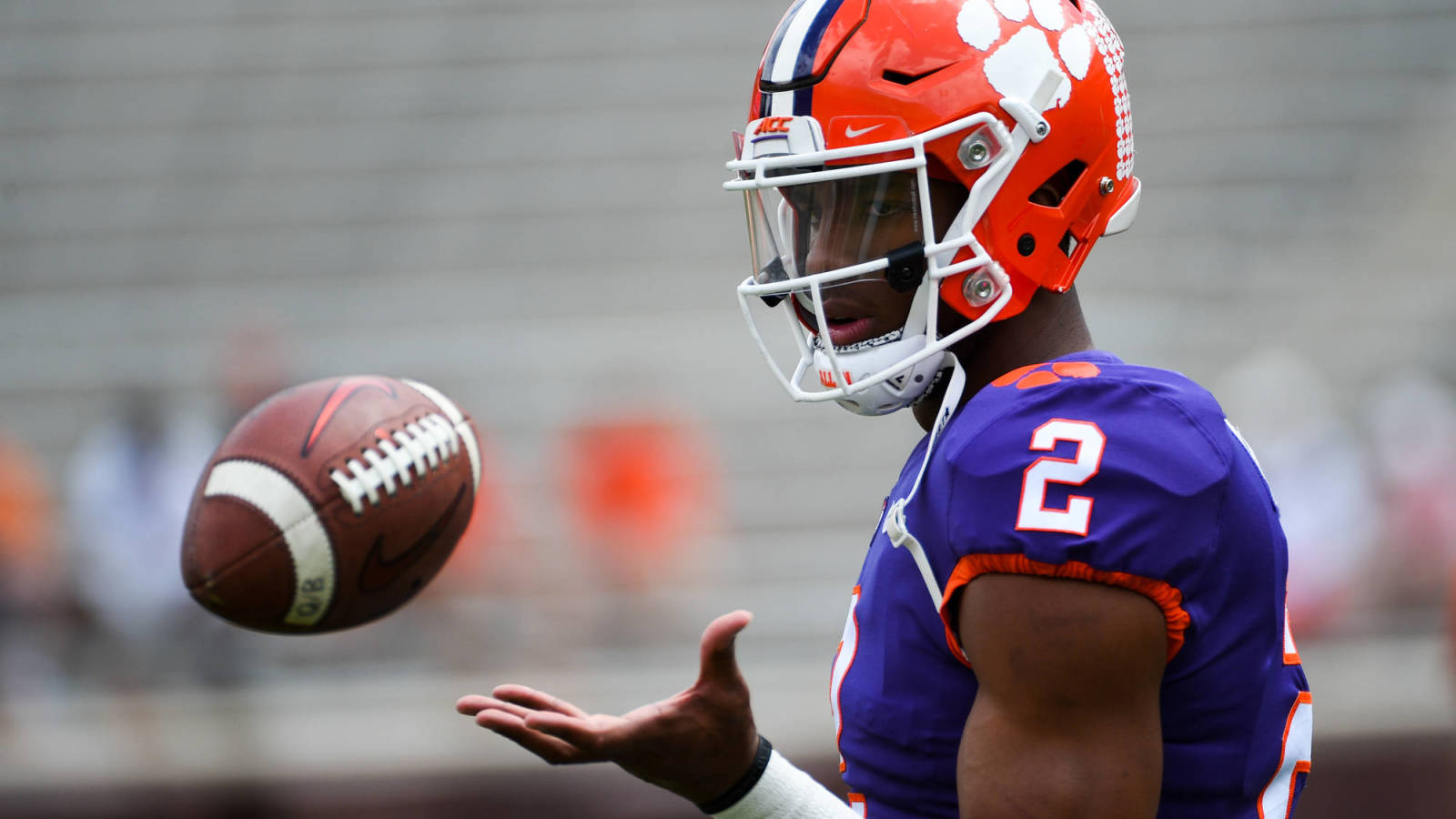 Adam Hagy-USA TODAY Sports
2. Clemson
Alabama's other playoff archrival in recent years is also in the midst of a youth-versus-experience debate. Whether Clemson coach Dabo Swinney chooses to stick with senior Kelly Bryant — who was last seen scrambling for his very existence amid the Tigers' 24-6 playoff loss to Alabama — or turn to freshman Trevor Lawrence may depend on whether Lawrence can repeatedly make throws like this one. If Lawrence is that good, then every other controversy on this list may not amount to a hill of guts.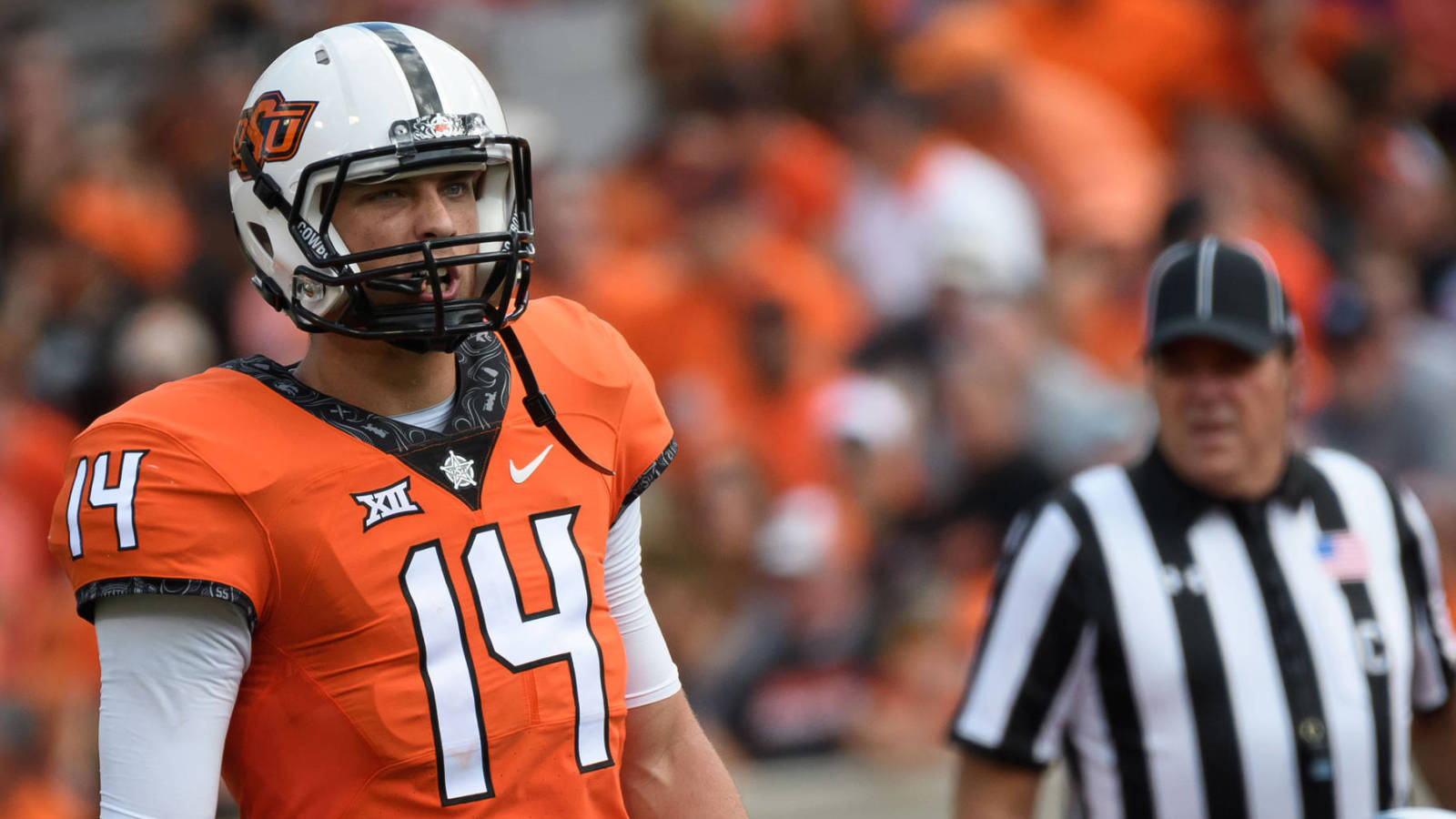 Rob Ferguson-USA TODAY Sports
3. Oklahoma State
The Cowboys won 30 games over the past three seasons under quarterback Mason Rudolph, but now that he's gone, only mullet entrepreneur Mike Gundy knows what's next. Does he turn to fifth-year senior Taylor Cornelius, graduate transfer Dru Brown or five-star Texas freshman Spencer Sanders, who apparently scoffsat Fromm's misadventures in fishing? If Gundy makes the right choice, he could propel the Cowboys to the playoff for the first time. If he doesn't, then maybe Gundy ditches Stillwater and goes someplace where he and his heavy-metal parking lot coiffure isn't such an apparent impediment to his recruiting.
Source: Yard Barker
Read More