6. Florida State Seminoles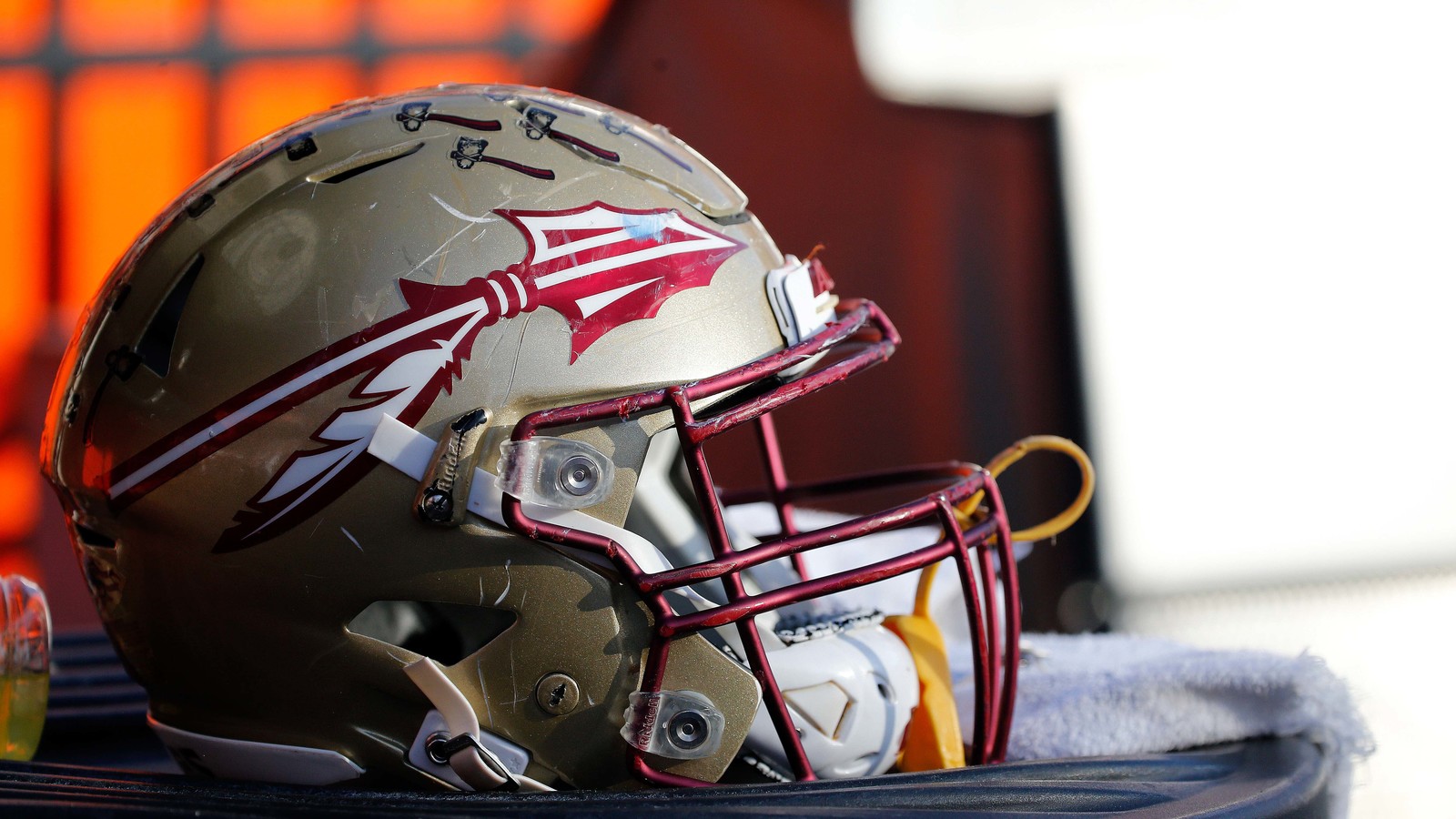 Kim Klement-USA TODAY Sports
A perennial powerhouse under legendary coach Bobby Bowden, Florida State was ranked every full year in his successor Jimbo Fisher's tenure from 2010 through two seasons ago. The Seminoles are coming off a down 2017 campaign with a 7-6 record, but after only one year at Oregon, Willie Taggart takes over the reins in Tallahassee.
The 2013 season saw the Seminoles go 14-0 and win a championship with Jameis Winston at quarterback. Winston and Co. were undefeated the next year until a Rose Bowl loss to Oregon, but the signal-caller went first overall in the subsequent NFL draft. Jalen Ramsey has emerged as one of the NFL's premier cornerbacks in just three years as a pro after playing all over the field for the Seminoles.
It's only a matter of time before FSU returns to prominence due to its name recognition and a dearth of consistent competition in the ACC outside of Clemson, though N.C. State has proven a tough foe of late.
5. Oklahoma Sooners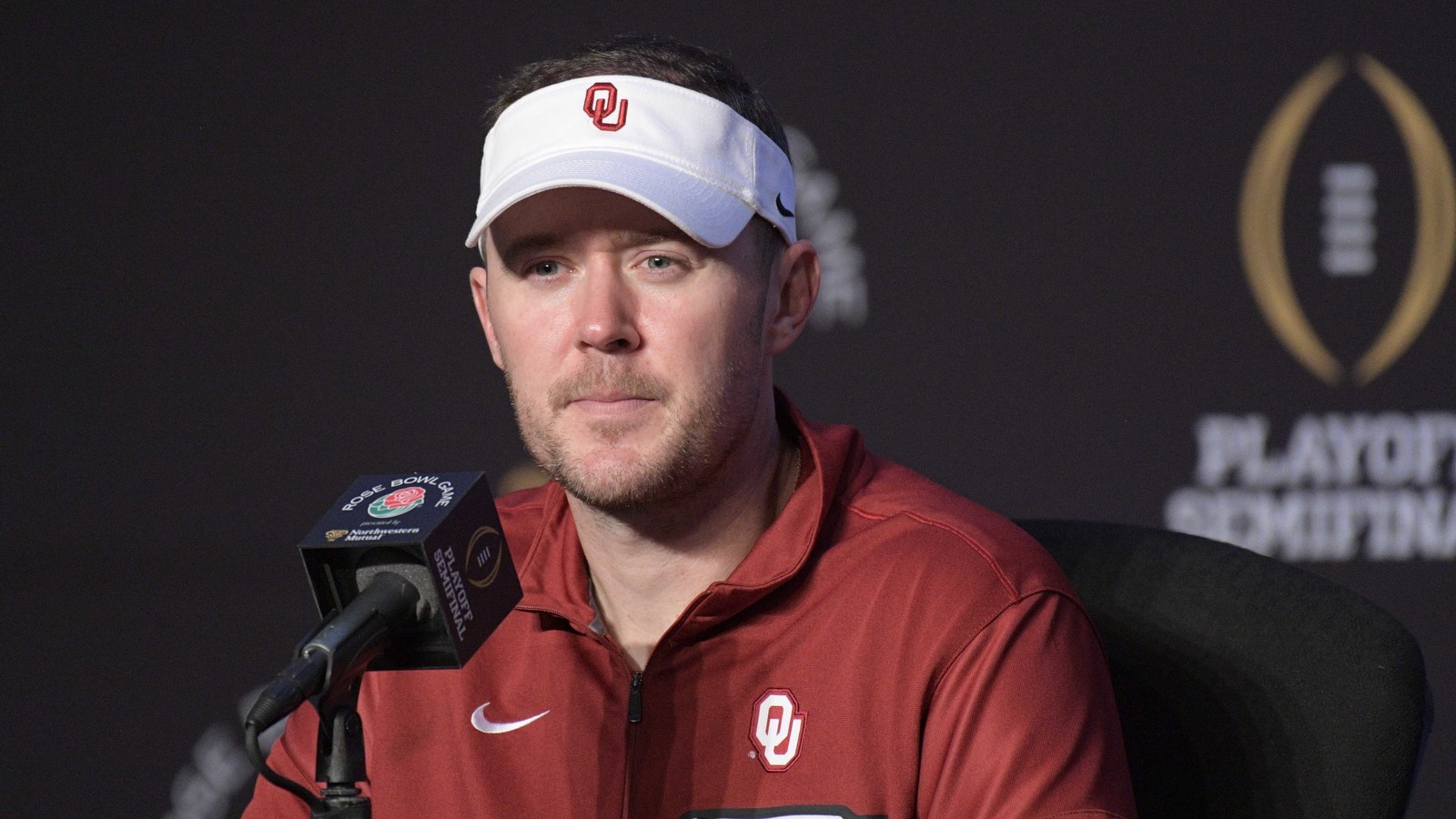 Kirby Lee-USA TODAY Sports
Here's an idea of how quickly the Sooners can reload: They lost Heisman Trophy-winning quarterback Baker Mayfield to the NFL. He was the No. 1 overall pick in the draft to the Cleveland Browns. However, Mayfield came out and said his successor, Kyler Murray, will break all his Oklahoma records. Wow, right?
Last year's leading two rushers, Rodney Anderson and Trey Sermon, are returning, as is electrifying, speedy lead receiver Marquise Brown. The Big 12 isn't really known for its defense, so as long as the Sooners keep hanging points on the scoreboard, they're going to be in the conference championship hunt. They've won the Big 12 for three years running, and have finished in the top 10 at season's end seven times since the start of 2007.
Talk about a well-oiled machine: Mayfield was the program's first player taken in the opening round of the draft since Lance Johnson in 2013. The system in Norman is strong indeed, as there are plenty of pro-caliber players who create depth and the luxury to contend among college football's elite year in and year out.
4. Georgia Bulldogs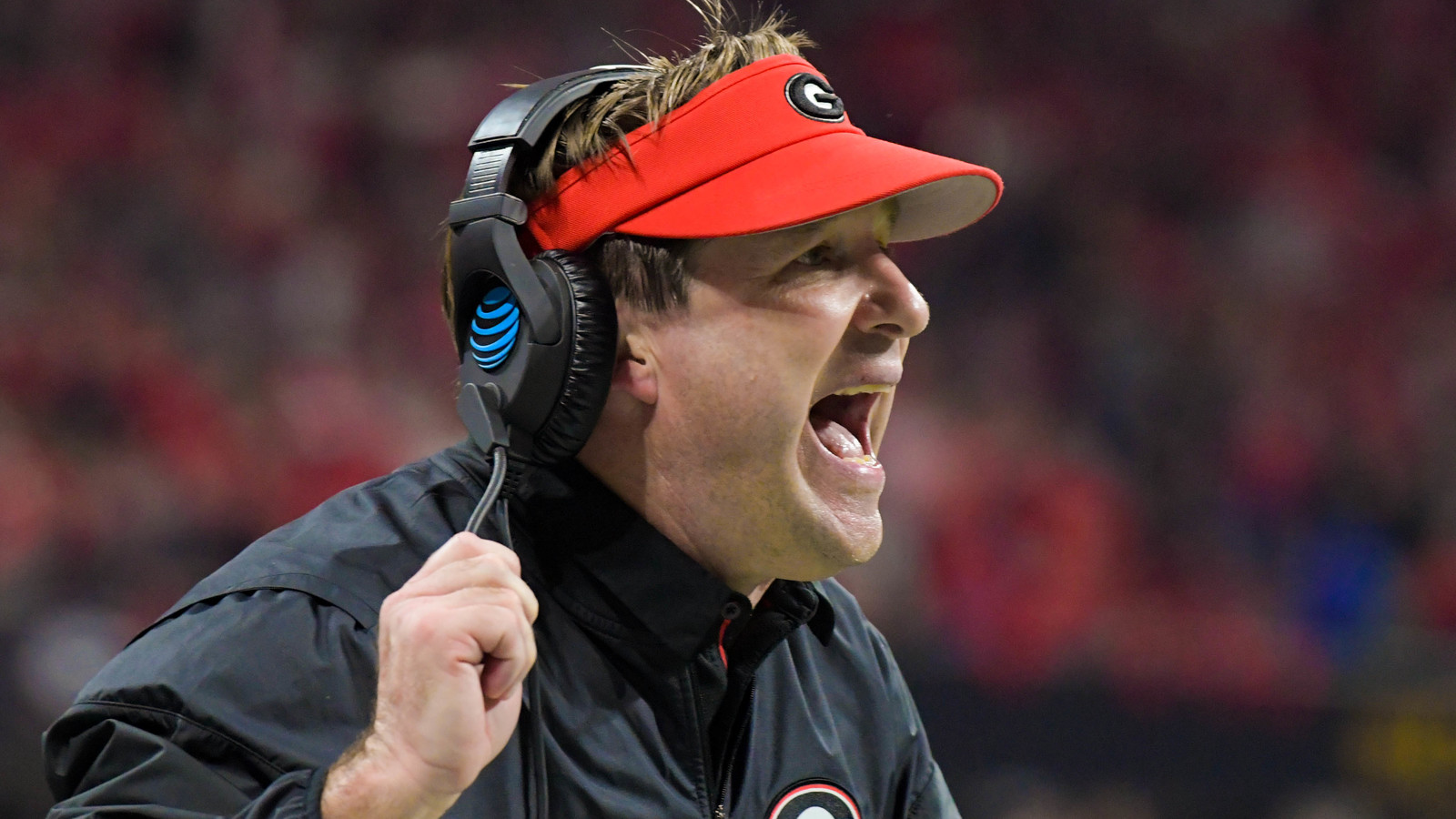 Kirby Lee-USA TODAY Sports
The reason for slotting the Bulldogs this high is because they experienced tremendous stability — if not greatness — under former coach Mark Richt, and are already in the process of taking it to the next level under his successor, Kirby Smart. The former Alabama defensive coordinator worked in lockstep with the legendary Nick Saban in Tuscaloosa, taking that recruiting charm and tactical prowess to Athens. He guided Georgia to the grand finale of the College Football Playoff in only his second season at the helm.
Five players from last year's team went in the first three rounds of the 2018 NFL draft, including three in the first round: linebacker Roquan Smith, offensive tackle Isaiah Wynn and running back Sony Michel, with the latter two going to the New England Patriots. Despite those losses, true sophomore Jake Fromm returns at quarterback, while D'Andre Swift will take over in the backfield for Michel and Cleveland Browns second-round pick Nick Chubb to keep the Bulldogs among the SEC's elite. Oh, and they have 247Sports' No. 1 incoming recruiting class to boot.
3. Clemson Tigers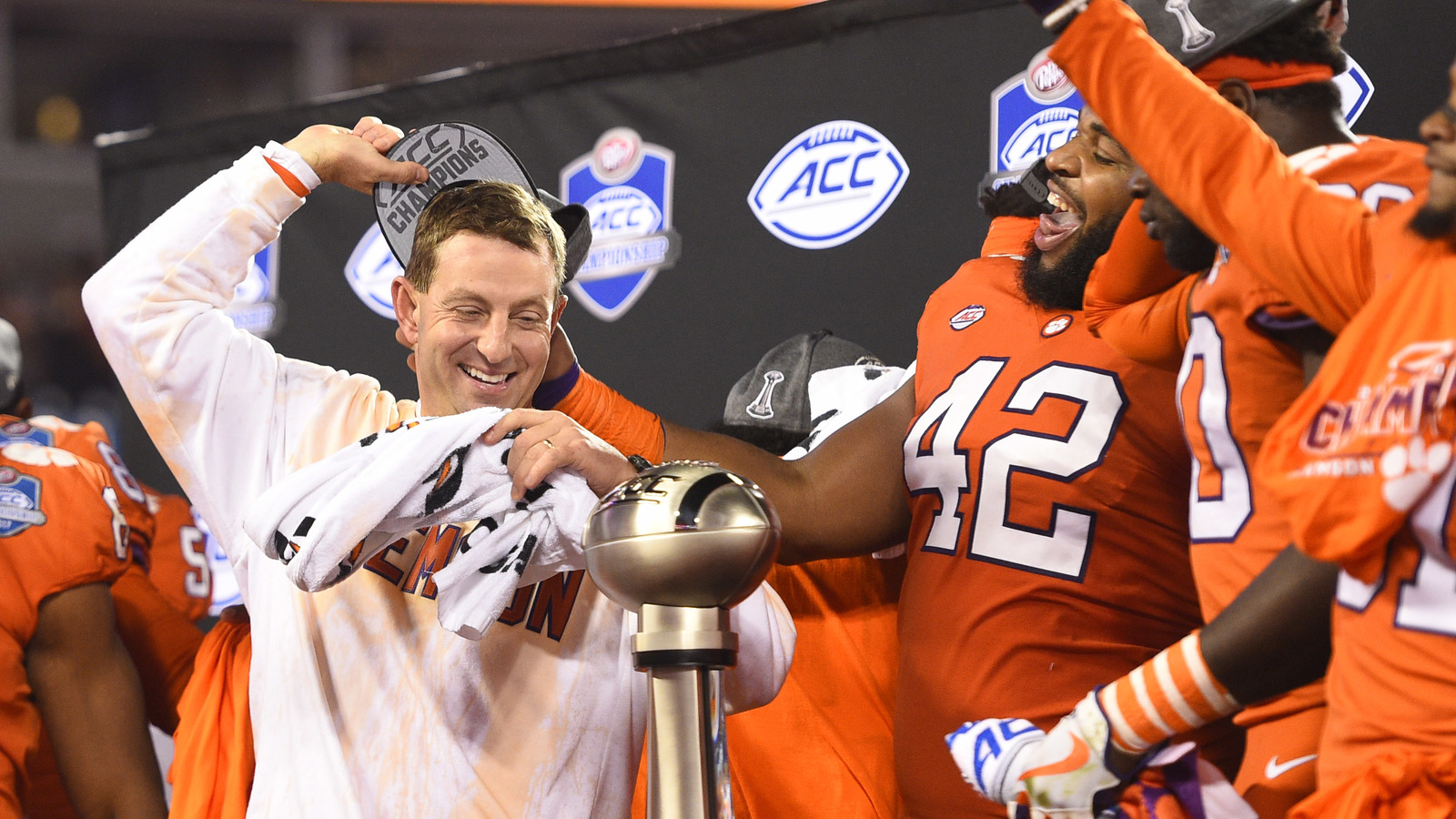 Bob Donnan-USA TODAY Sports
It's hard not to think of Clemson without Dabo Swinney coming to mind. The Tigers have churned out NFL prospects by the truckload in recent years, most recently and prominent being quarterback Deshaun Watson, who led the team to a national title against Alabama one year after losing to the Crimson Tide in the championship game.
Watson exploded onto the NFL scene with the Houston Texans last season before a knee injury cut his season short. His top receiver, DeAndre Hopkins, is a Clemson product, as is Texans defensive tackle D.J. Reader, who's overachieved as a former sixth-round pick. Hopkins and Reader comprise the position area the Tigers specialize in when it comes to churning out future NFL studs. Sammy Watkins and Mike Williams were also first-round picks who went higher than Hopkins, and Vic Beasley, Shaq Lawson and Stephone Anthony are among first-round players on the front seven.
Per ESPN.com, there are 42 former Tigers on NFL rosters. It's no wonder Clemson is attempting to be in the College Football Playoff for the fourth straight year this coming season with that caliber of talent coming in each recruiting class — and many returnees in 2018.
2. Ohio State Buckeyes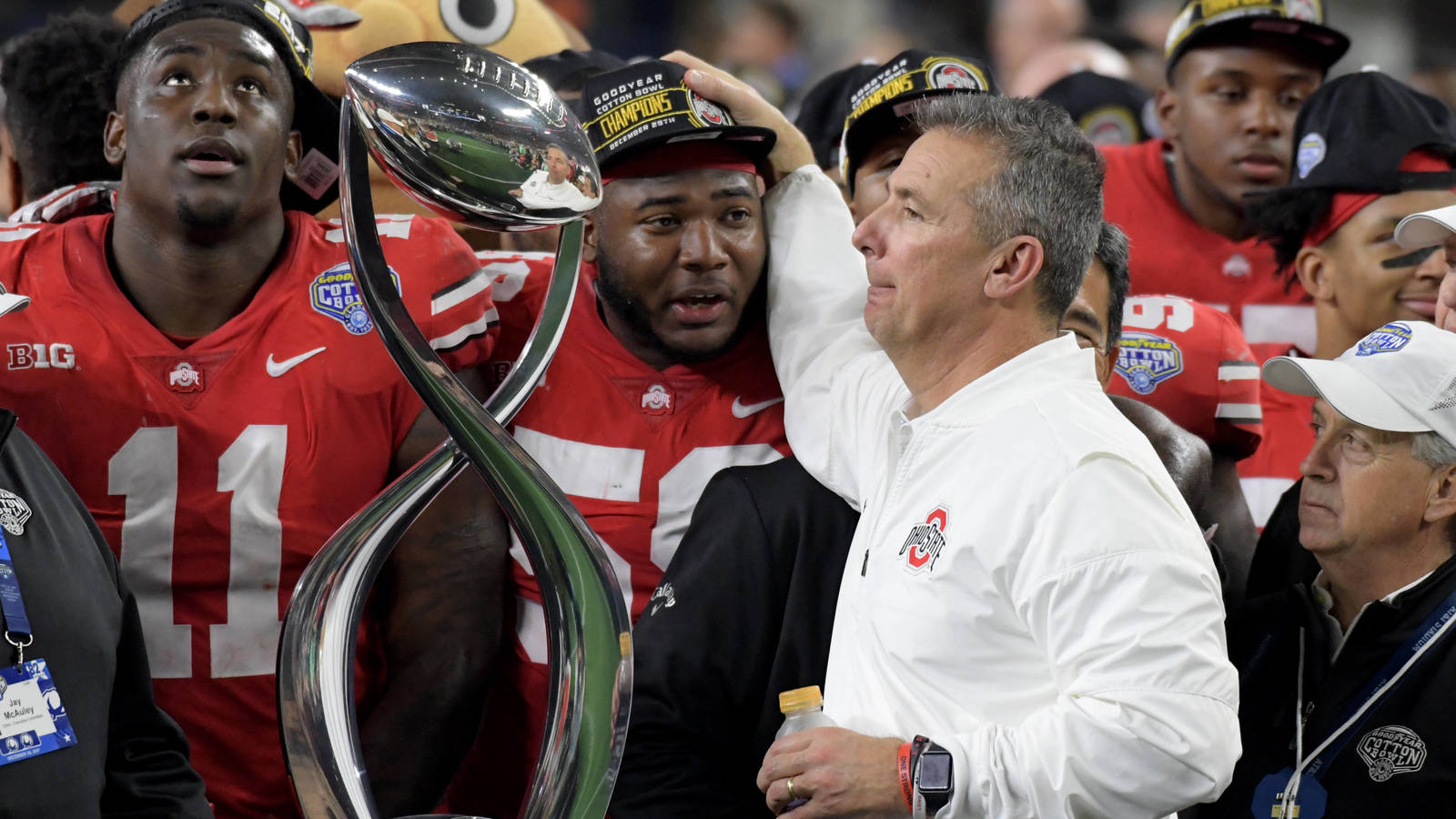 Kirby Lee-USA TODAY Sports
Urban Meyer was terrific at Florida and has been even better in some ways since his arrival in Columbus. In three of the past four years, Ohio State has produced multiple first-round NFL draft picks, including a ridiculous five in the top 20 in 2016. Meyer hasn't even needed a clear starter at quarterback in order for his teams to thrive. Yes, J.T. Barrett was among the most decorated players in college football in recent years, but he was always being pushed by competition and questioned as to whether he was the best player to lead the Buckeyes offense.
Ohio State hasn't finished outside the top six in the past four seasons, the first of which was a national title. Meyer has led OSU to a 47-3 Big Ten record, so chances are the Bucks' dominance will continue, especially with two prior 1,000-yard rushers in the backfield in J.K. Dobbins and Mike Weber in the backfield. New starting quarterback Dwayne Haskins flashed a cannon arm and a calm demeanor when he relieved Barrett against Michigan last season and led the Buckeyes to victory with seeming ease. That bodes well for his first full year as starter — and could well mean a playoff berth.
1. Alabama Crimson Tide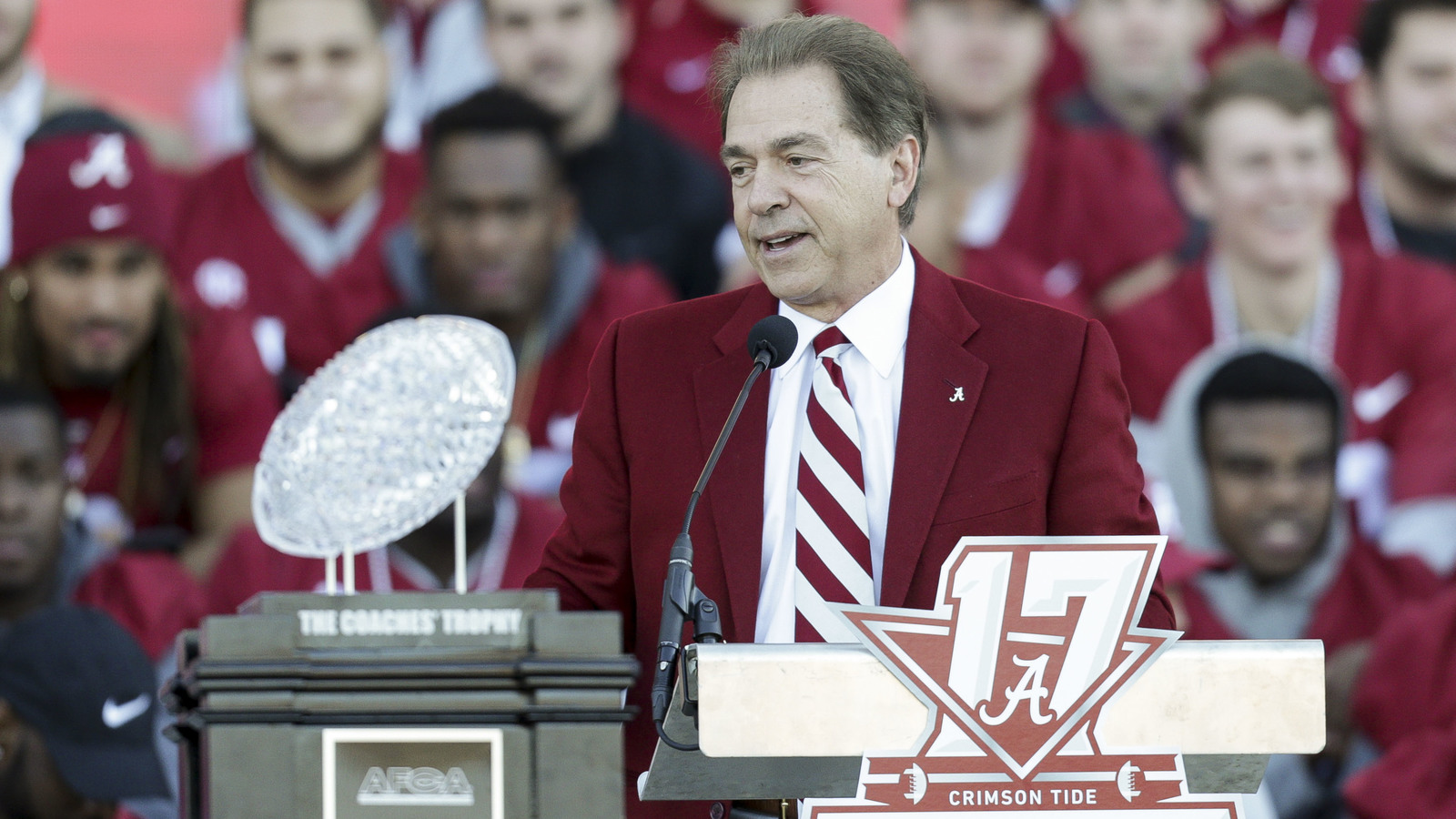 Marvin Gentry-USA TODAY Sports
Like the Buckeyes, Alabama has gotten by with game-managing quarterbacks. That is, until the most recent national championship contest, when Tua Tagovailoa rallied the Crimson Tide in place of Jalen Hurts under center to win in overtime against Georgia. With Tagovailoa seemingly entrenched as the starter at the most important position, Alabama is all the more dangerous.
The Tide punish opponents with physical, downhill running and tough-as-nails defenses, catalyzed by a devastating combination of size and athleticism. A whopping 61 alums are in the NFL, including 12 from the 2018 draft class. That's bonkers, for lack of a better term. Even though Tagovailoa will be without first-round pick Calvin Ridley at receiver, he's the type of dynamic, dual-threat playmaker who elevates those around him. That should keep Alabama on course in pursuit of a sixth national championship under Nick Saban.
Source: Yard Barker
Read More