1. Bobby Wagner, Seattle Seahawks
Now that Seattle has lost pretty much all of its former Legion of Boom defense, there's no reason to believe Wagner isn't the face of this unit. As raw as he might have been coming out of Utah State back in 2012, Wagner has proven himself to be the best linebacker in the game today.
He's coming off a second consecutive All-Pro performance, one that saw Wagner record 133 tackles (97 solo), six passes defended and two interceptions. Pro Football Focus actually graded Wagner's season out as the third best we've seen from an inside linebacker in the NFL since 2006. This is how brilliant he has been since jumping on to the scene as a small-school product some half dozen seasons ago.
2. Luke Kuechly, Carolina Panthers 
After struggling through an injury-plagued 2016 campaign, this former NFL Defensive Player of the Year was up to his old tricks last season. In 15 games (all starts), Kuechly recorded 125 tackles and three interceptions while allowing a 73.5 passer rating when targeted. That's what makes the Boston College product so darn good. He's among the best coverage backers we've seen in modern NFL history.
Kuechly's dynamite performance last season enabled Carolina to finish in the top-11 in points against compared to a bottom-seven mark during his injury-plagued 2016 performance. That just goes to show us how much of a difference maker this dude is.
3. Deion Jones, Atlanta Falcons 
It's still ridiculous to look back at the 2016 NFL Draft and realize that 51 players were selected before Jones. If we were to do a hypothetical redraft, there's no reason to believe that this star linebacker wouldn't be a top-five pick. That's just how good Jones has been in two NFL seasons. During that span, the 23-year-old athletic freak has recorded 244 tackles, 21 passes defended, six interceptions and two touchdowns.
Looking past those basic statistics, his ability to change a game on a dime is what's separating Jones from other young players (watch here and here). Pro Football Focus graded Jones out as the best linebacker in coverage last season, which is astonishing given that he also ranked among the top-five linebackers in tackles for loss. What's even scarier? Jones has yet to hit his prime.
4. Telvin Smith, Jacksonville Jaguars 
The first in a new breed of more athletic linebackers, Smith has far outpaced his status as a fifth-round pick back in 2014. It really has been something to behold — watching this Florida State product morph into one of the game's best defensive players. Last season saw Smith put up his fourth consecutive 100-plus tackle season to star his career earning the linebacker's first Pro Bowl nod in the process.
In addition to those high tackle numbers, Smith has more than proven himself to be an elite force both against the run and the pass. Last season saw Smith record a career-best three interceptions while yielding a sub 75 passer rating when targeted. He also graded out as the best run-stuffing linebacker in the game. Whew.
5. Reuben Foster, San Francisco 49ers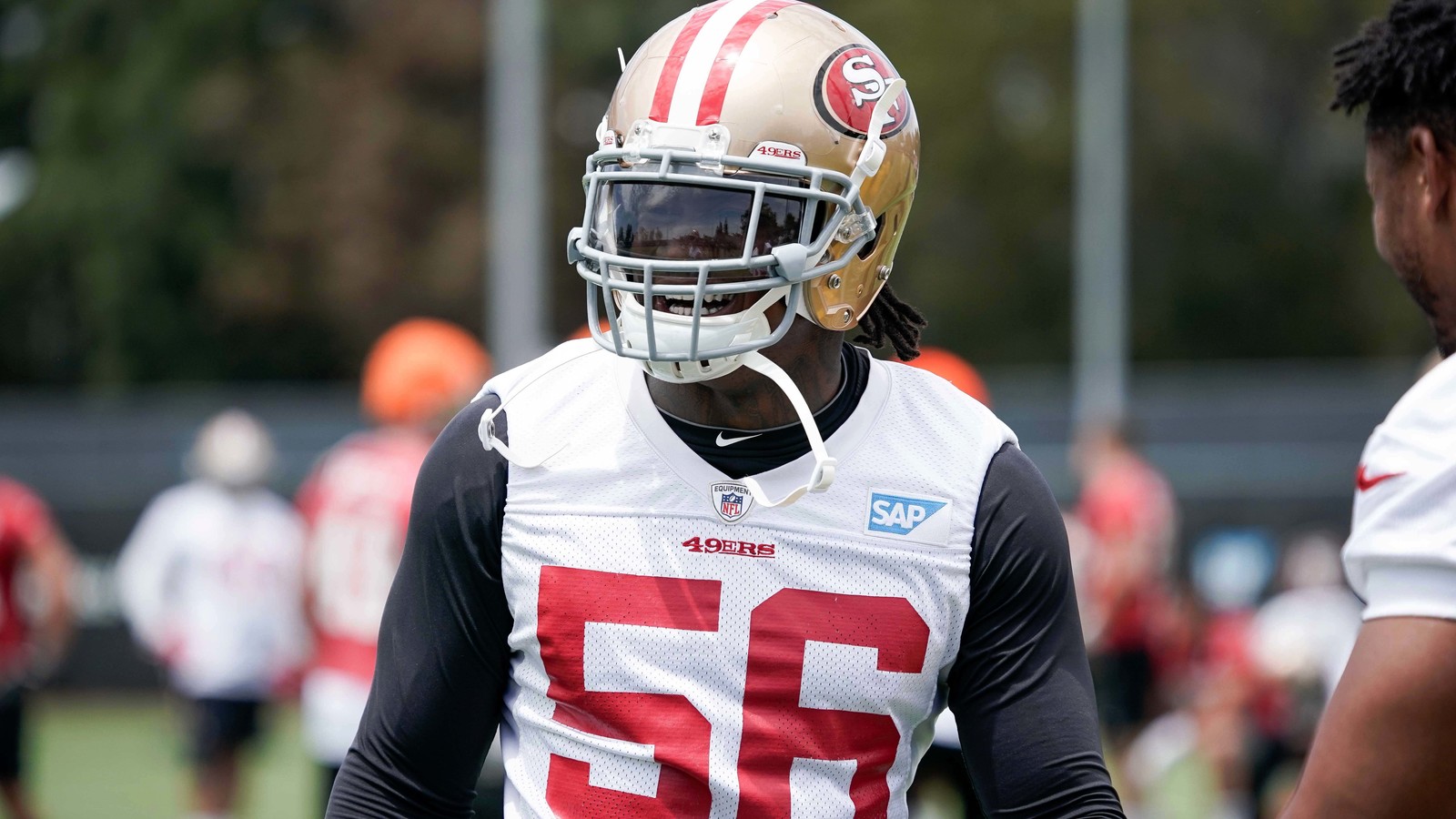 Stan Szeto-USA TODAY Sports
Injury issues could be a longstanding problem for one of the game's most talented young defenders. After all, Foster did miss six games during his rookie campaign after injury questions led to him falling to the bottom of the first round back in 2017. That has to be worrisome for San Francisco. Off-field issues and maturity concerns are also two things to look at moving forward. Facing a two-game suspension to start the season, that's magnified even further.
When on the field, Foster is a generational talent. He has the speed and athleticism to dominate opposing ball carriers. He's an elite coverage guy and a thumper from the middle. As a rookie last season, Foster recorded 72 tackles in 10 games. He ranked second among linebackers in run stop percentage and second in yards allowed per coverage snap. Oh, and Pro Football Focus graded him out as the fourth-best linebacker in the NFL.
6. Sean Lee, Dallas Cowboys 
The Cowboys' defensive splits with Lee on the field compared to him being injured are just staggering. Dallas yielded nearly 30 points per game in the five outings Lee miss last season. In the 11 games the Pro Bowler played, this unit gave up an average of 16.6 points. That's some next level stuff right there.
When all was said and done last season, Lee was still able to record 101 tackles with an interception while giving up a 65.4 passer rating when targeted. The primary issue here has been the 31-year-old's inability to stay healthy. He's missed 40 combined games over the past six seasons. That's why we can't rank Lee any higher.
7. Anthony Barr, Minnesota Vikings
Set be become a free agent after the 2018 season, Barr will almost certainly receive an extension prior to week 1. Why? Because, he's among the best young defenders in the entire game. Last season saw the former top-10 pick record 75 tackles and six passes defended. He's among the surest tacklers in the game.
The issue for Barr last season was coverage. He allowed 37 of 45 targets to be completed in his direction. In order for Barr to be among the top linebackers in the game and prove himself worthy of a three-down role, he's going to have to improve in that category. But in the box, he's a thumper. Just ask Aaron Rodgers.
8. C.J. Mosley, Baltimore Ravens
Yet another first-round pick that has lived up to expectations, Mosley has earned a Pro Bowl spot in three of his first four seasons. Last year saw the Alabama product record 132 tackles, eight passes defended, three forced fumbles and two interceptions. That's some elite play-making ability right there. And it already has the 26-year-old player as one of the best backers in the game.
Much like Barr, the issue here is in coverage. Mosley allowed an NFL high 557 receiving yards from the linebacker position last season. He'll need to straighten that out moving forward, especially with the elite safety tandem of Eric Weddle and Tony Jefferson backing him up in Baltimore.
9. Benardrick McKinney, Houston Texans
One of eight former first-round picks to earn a spot on this list, McKinney made his impact known earlier than pretty much any other player here. He's started 43 games in his first three seasons, including all 16 each of the past two years. During that span, McKinney has recorded 282 tackles and nine sacks — that latter number being relatively high for linebackers in today's NFL.
Despite a lack of play-making ability (zero forced turnovers in three seasons), advanced stats tell us a story of a player that's ready to break out even more. Since entering the NFL back in 2016, he's recorded the third-fewest missed tackles in the NFL and ranks second among NFL middle linebackers in quarterback pressures. Not too shabby.
10. Kwon Alexander, Tampa Bay Buccaneers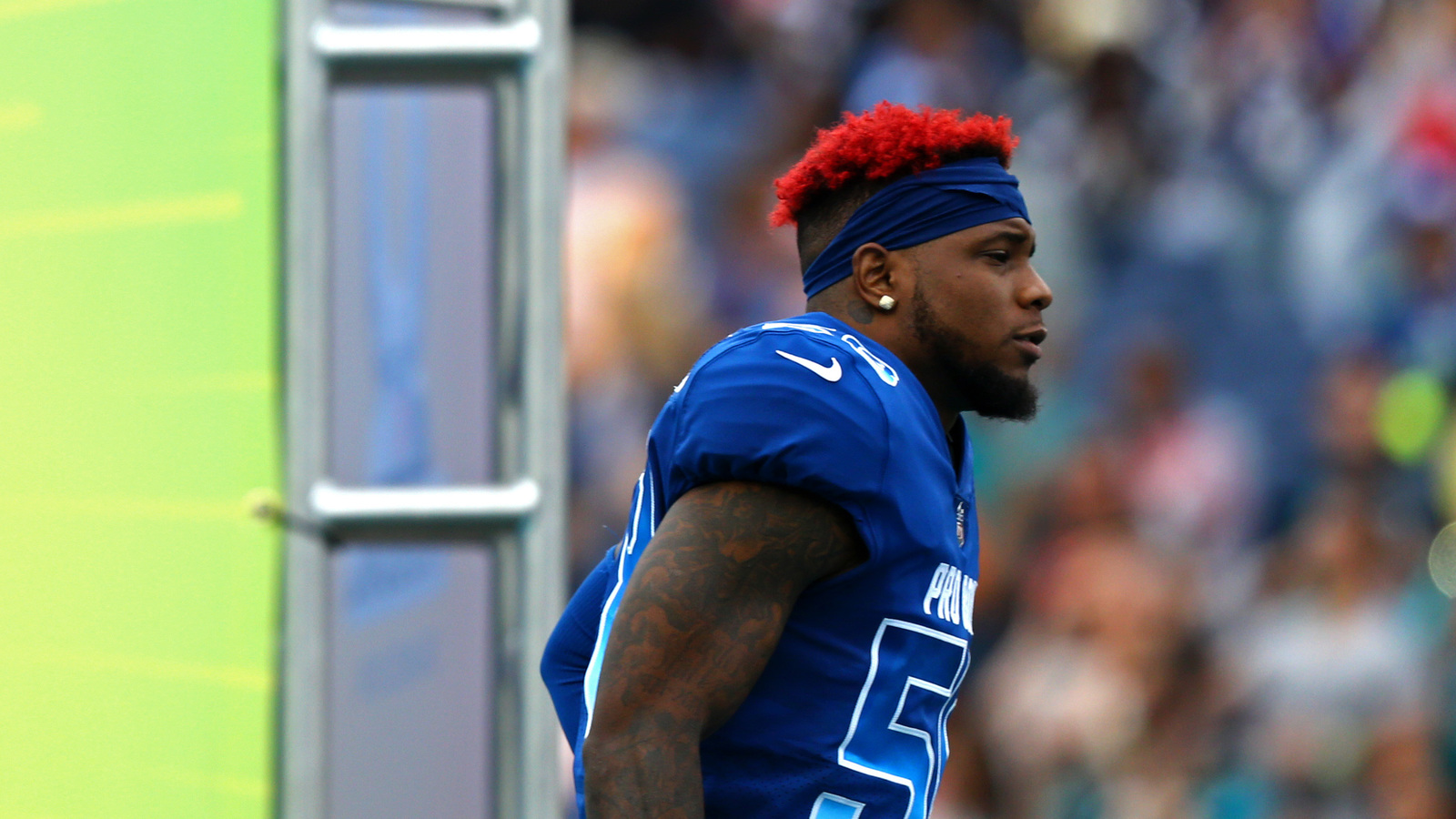 Aaron Doster-USA TODAY Sports
Alexander quickly took over for Lavonte David as the Buccaneers best linebacker as a sophomore back in 2016. That season saw the former mid-round pick record 145 tackles, seven passes defended, three sacks and an interception. Alexander would follow that up with his first Pro Bowl appearance this past season.
While Alexander did miss the third-most tackles in the league last season, there's a very good reason for this. He was tasked with so many opportunities to take down ball carriers, that it made sense he'd be among the league "leaders in this category. Even then, Alexander also recorded the second-most stops among linebackers. He's a high quality and high volume player.
Source: Yard Barker
Read More