The 2017 NFL season was a pretty crummy one for several teams. An 0-16 record for one down-and-out franchise spoke for itself, while other struggling clubs barely scraped by with a small number of wins.
Enough with dwelling on the past. This season, all teams start off with a clean slate and star players who were injured will make healthy returns. With that said, the following 10 NFL teams are expected to improve the most this coming season.
Houston Texans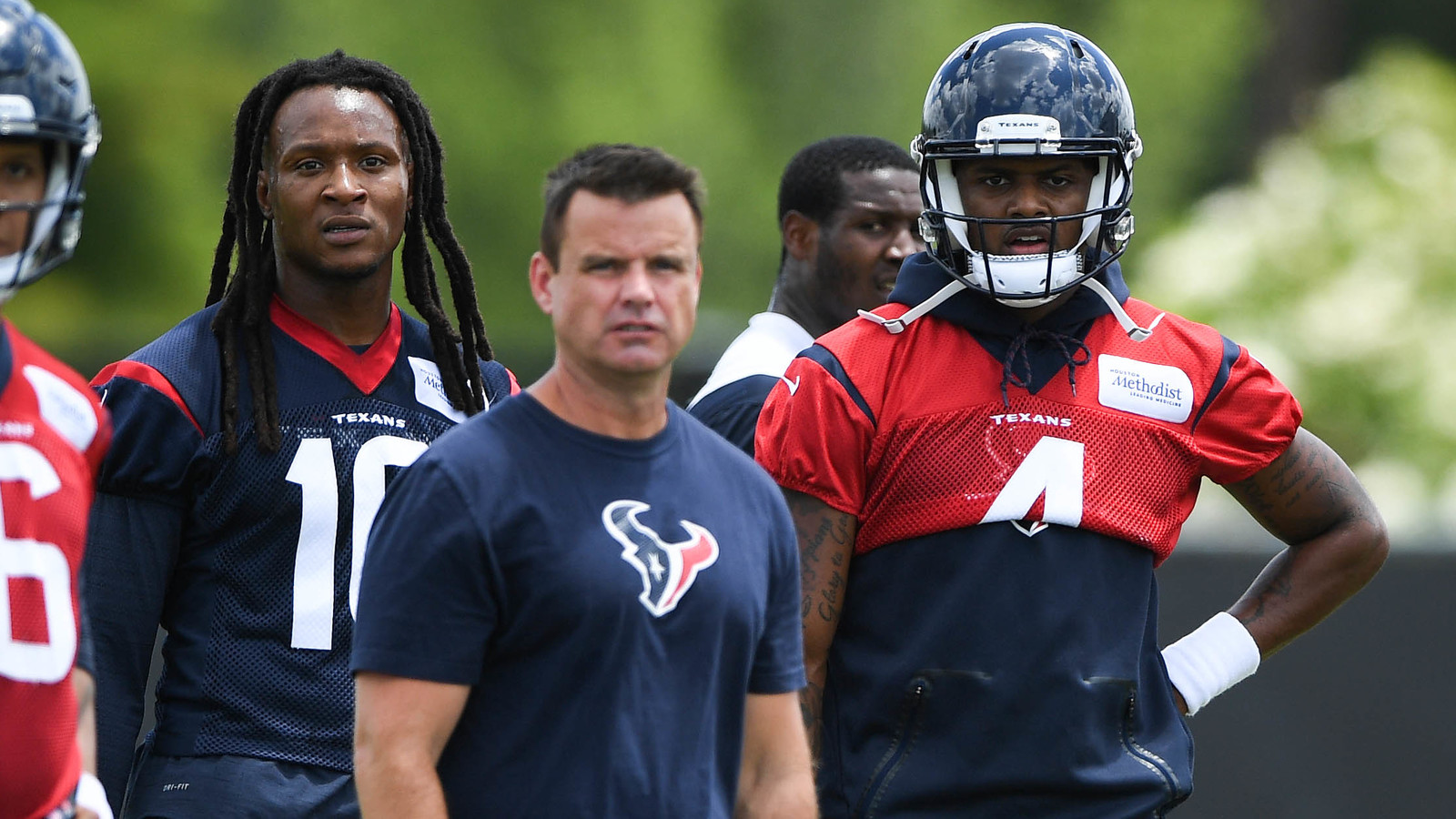 Shanna Lockwood-USA TODAY Sports
Don't sleep on the Texans in 2018. Houston should rebound from a lousy season en route to being a top contender in the vastly improved AFC South. The healthy return of quarterback Deshaun Watson is a game-changer.
The young quarterback broke a rookie record, passing for 19 touchdowns in his seven games prior to suffering a torn ACL. More of the same should be on tap for 2018, especially with the quarterback recovering well from said injury. Watson is fortunate to work with the elite DeAndre Hopkins who is a touchdown machine. Behind Hopkins, Will Fuller is primed to continue breaking out.
Defensively, the Texans are getting star pass rushers J.J. Watt and Whitney Mercilus back from injury. They will join new safety, Tyrann Mathieu, who was a brilliant free agency signing. This squad should be on course to win many more games than the four accomplished last year.
New York Giants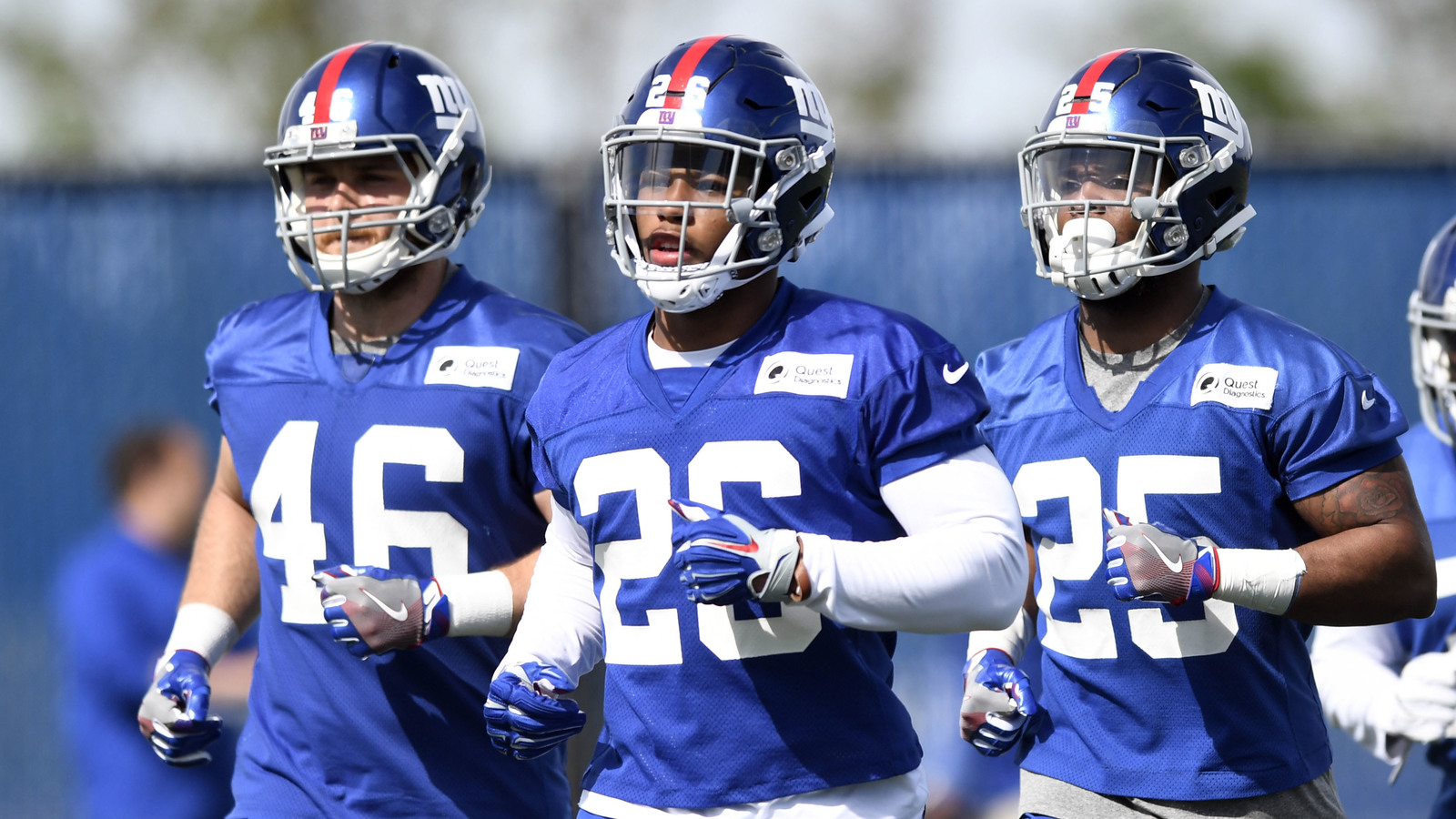 Danielle Parhizkaran-USA TODAY SPorts
Things should be trending up in 2018 after the G-Men finished with a putrid 3-13 record last season. Where do we start with all that went wrong last year? First of all, veteran Eli Manning got benched in favor of Geno Smith once the Giants' season was already up in flames. That experiment backfired and it was no wonder former head coach Ben McAdoo was shown the door not long afterwards.
All the while, the injuries kept piling up. The worst was losing Odell Beckham Jr. in Week 4 to an ankle injury. Poor Manning did not have much to work with when it came to his receiving corps.
But, the Giants will look to move on and improve in 2018. A new head coach in that of Pat Shurmur is a major upgrade over McAdoo. Plus a healthy roster of players, including new rookie running back Saquon Barkley, should have the offense operating like a fine-tuned machine.
Oakland Raiders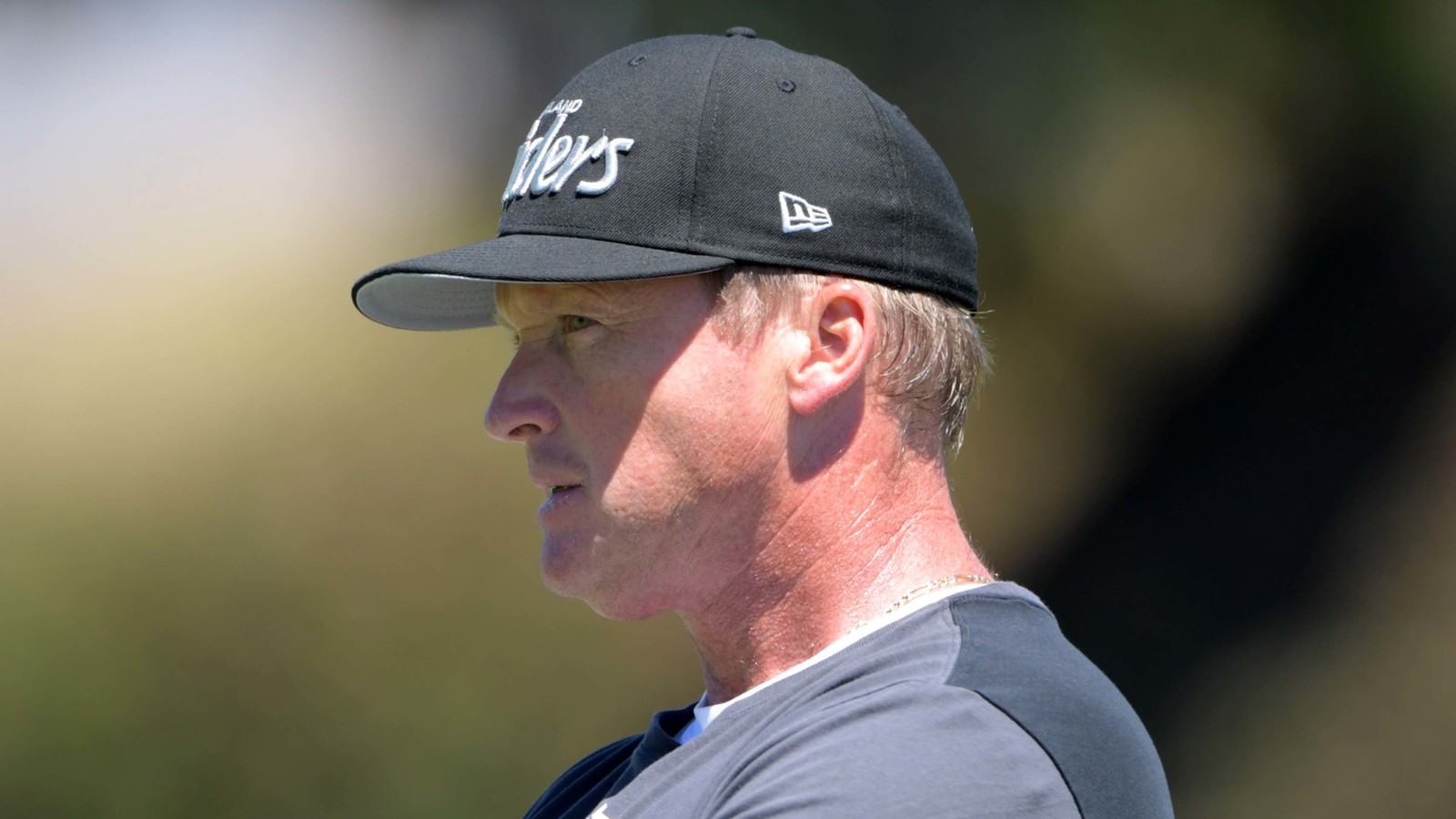 Kirby Lee-USA TODAY Sports
After a playoff run and 12-4 finish two seasons ago, the Raiders fell flat on so many levels in 2017. Following a meager six-win season, the Raiders fired their head coach and made former coach Jon Gruden the highest-paid head coach in the NFL.
The expectation is obvious that the Raiders believe the change in coach will get them back to winning more games. Aside from a new coach, quarterback Derek Carr needs to experience a bounce-back season. The now fifth-year quarterback regressed in 2017, passing for nearly 500 less yards than his previous season. Meanwhile, he threw for only 22 touchdowns accompanied by 13 interceptions.
It would also help Carr if Amari Cooper got his act together. Other than his famous 210-yard, two-touchdown game, Cooper's numbers were horrible in 2017. He had eight games with less than 50 yards.
When it comes to new blood making a positive difference in 2018, the Raiders added wideout Jordy Nelson, running back Doug Martin and linebacker Tahir Whitehead. We will see soon enough if these moves pay off.
San Francisco 49ers
It is not even August, but some are speculating that the 49ers are already playoff-bound. Quarterback Jimmy Garoppolo appears to have resuscitated a lifeless team, winning five straight games to finish off the 2017 season. During this streak, Garoppolo completed an impressive 67.4 percent of his passes.
It will be fascinating to see him now throwing to Pierre Garcon, who missed the last half of 2017 with a neck injury. Additionally, Jimmy G should continue to develop chemistry with Marquise Goodwin, Trent Taylor and tight end George Kittle. On the ground, the 49ers are expecting major production from running back Jerick McKinnon, who is now the fifth-highest paid at his position.
On defense, second-year defensive tackle DeForest Buckner is primed for an even better year and fans can't wait to see how much of an impact cornerback Richard Sherman makes. Overall, this intriguing squad offers quite the high ceiling.
Chicago Bears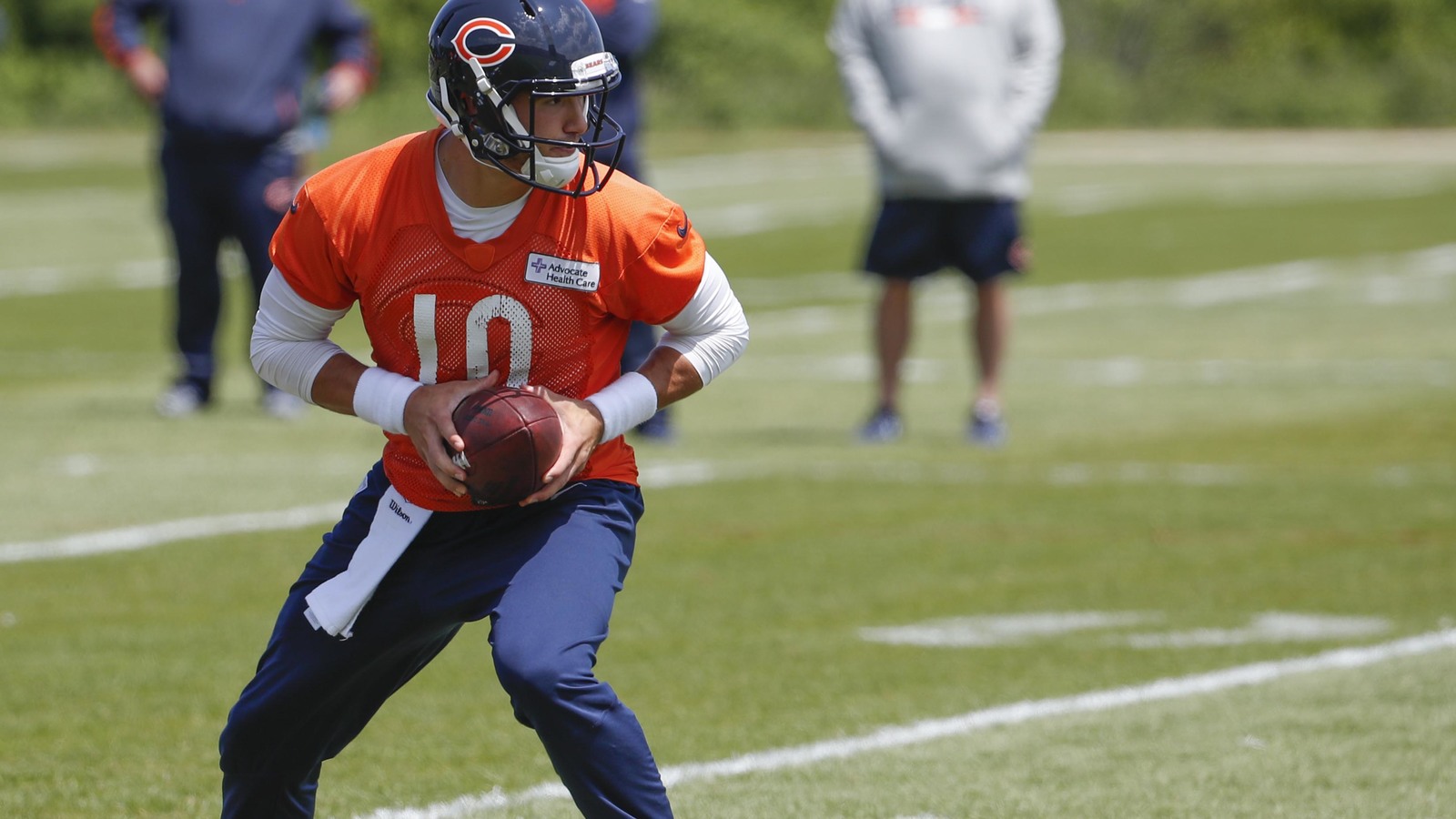 Kamil Krzaczynski-USA TODAY Sports
The Bears finished at the bottom of the heap in the NFC North, winning only five games last year. But a better season should be on the horizon. First of all, the Bears enhanced what was already a top-10 defense in yards allowed, and drafted rookie inside linebacker Roquan Smith to pair up with Danny Trevathan.
On offense, second-year quarterback Mitch Trubisky may be on the brink of a big sophomore season. He has some fabulous new weapons including wide receivers Allen Robinson and Taylor Gabriel as well as tight end Trey Burton. Burton is expected to be utilized like tight end Travis Kelce was when head coach Matt Nagy coordinated the Kansas City Chiefs' offense.
Meanwhile, the young running back duo of Jordan Howard and Tarik Cohen will continue to keep the offense balanced. With that said, all the pieces to the puzzle seem to be in place to boost the Bears' win meter in 2018.
Cleveland Browns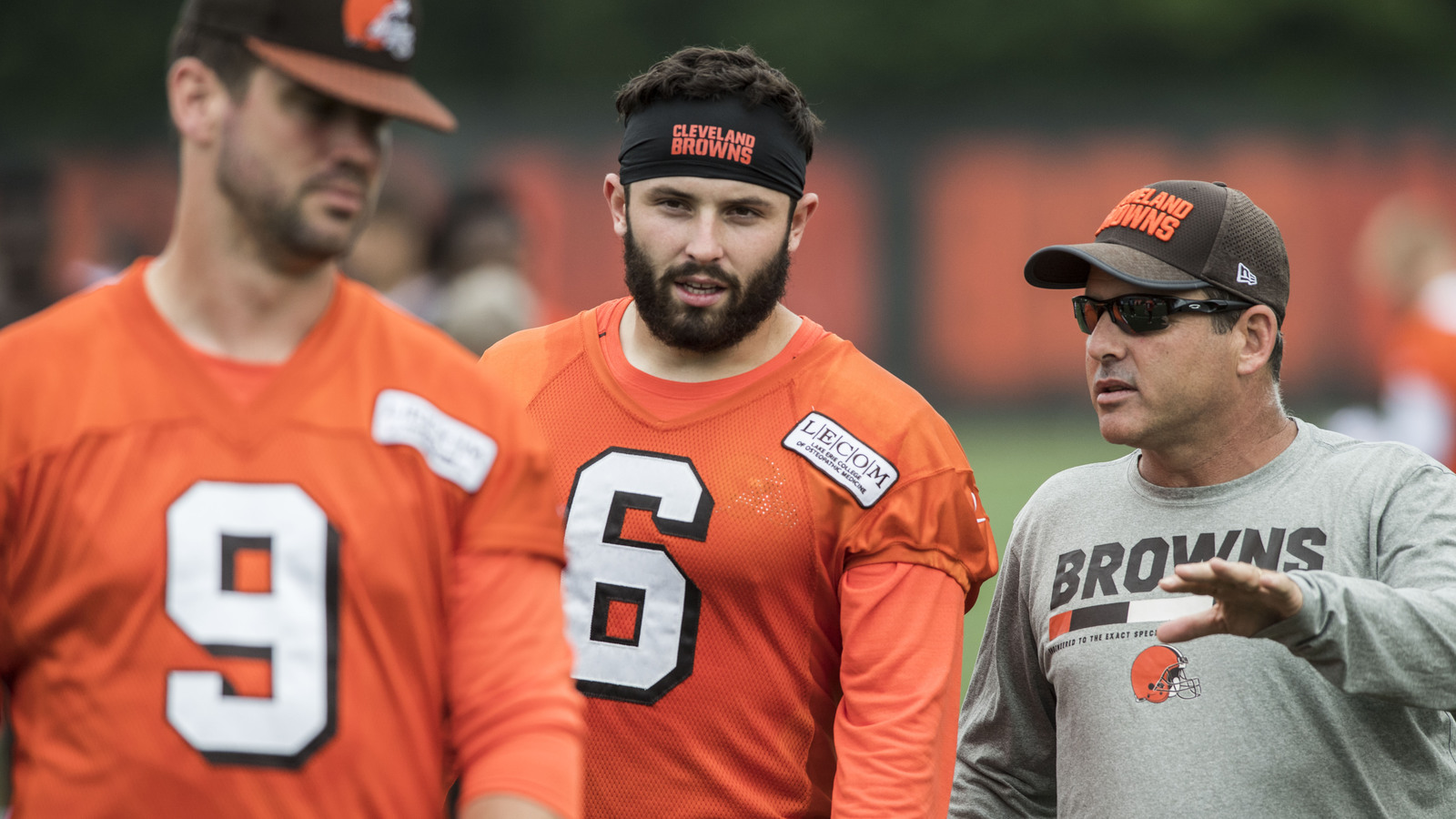 Ken Blaze-USA TODAY Sports
If the Browns win only one game, it would be an improvement over last year's winless season. Though, early speculation deems the Browns worthy of winning at least a handful of contests this fall.
For once in many seasons, the Browns have a positive quarterback situation. Either Tyrod Taylor or rookie Baker Mayfield — or both — should get the Browns out of their losing rut. They'll be in fine company with Josh Gordon and Jarvis Landry as featured receivers. Plus the team is well-manned at running back with Carlos Hyde, Duke Johnson and rookie Nick Chubb.
On defense, the hope would be the Browns don't give up the 25.6 points on average they surrendered last year. The drafting of rookie cornerback Denzel Ward as well as the trade for fellow defensive back Damarious Randall should help. For once in a very long time, it might not be embarrassing to be a Browns fan.
Source: Yard Barker
Read More